No, not for grandson, just to have when we need a gift. I had purchased a kit with the fabric and this pattern: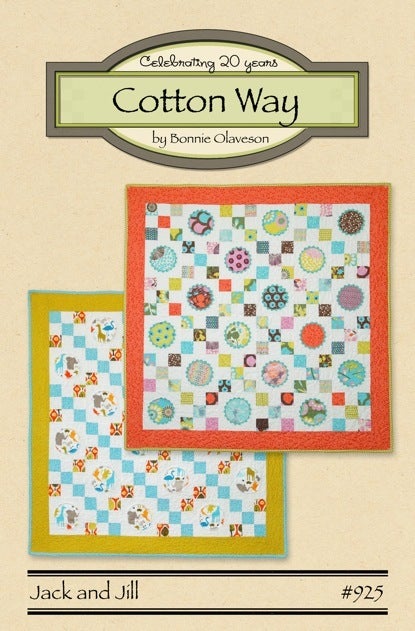 I thought the kit had too many "girl" fabrics and wanted a true boy quilt. I had some great chevrons and just mixed those in with the cute animal print. Then I had to eliminate the circles and added the yellow. The yellow only has a few blocks, that was all the fabric I had. So it somewhat resembles the pattern!
I finished this quilt back in September- October and it took a bit to get it to the quilter. One thing on these little baby quilts, it doesn't take long to bind them.
Meredith takes care of selecting a quilting motif – this time monkeys, aren't they cute?
I have another quilt from this pattern and it does follow the pattern. I have to hand sew the binding, then will get pictures up.
In the meantime, a giveaway. What you ask? The pattern, two quilts from one pattern is enough for me.
Leave a comment about whatever you want and I will draw on Sunday night.
Thanks – off to hang out with a daughter who doesn't feel so good.