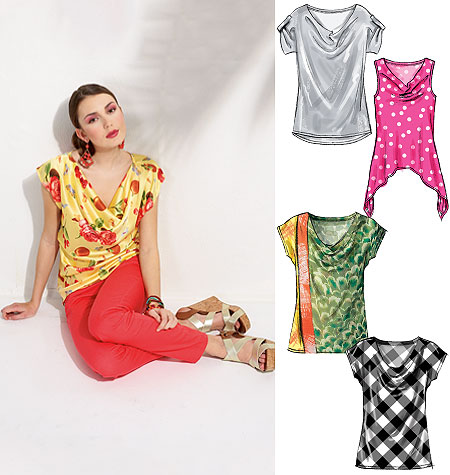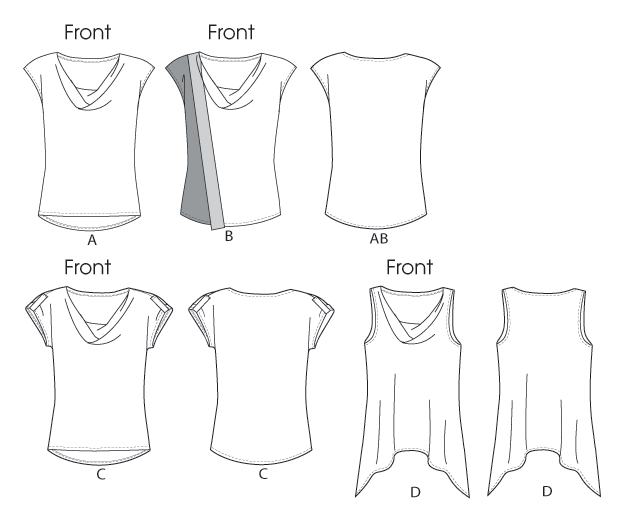 Description:
Bias fitted pullover top that has draped front neckline and sleeve, front and hem variations
Sizes
: XS to XXL
Instructions: They were good, this top is pretty quick to construct, finish the front drape, add bias tape to the back neckline, sew shoulder and side seams. Then finish but sewing hems.
Changes:
I used fabric bias for back neckline.
Fabric:
Pattern suggests: satin, voile, jersey and faille. I had some lightweight gingham which I had plans for a long sleeve blouse but Old Navy had too good a price on the same blouse. I decided to use this gingham for the top. I wasn't out too much if I didn't like it.
Conclusion:
At first when I put it on, I was unimpressed and thought well, so happy that didn't take too long to make. Then I put on a cardigan over the top and that really made a difference. I will wear this and might make another one in the right fabric. I might could have gone down a size in the hips, but didn't want it too difficult to put on. Also, with the cardigan, the top looks fine.
Another great top to make while I am waiting on my serger. I think others will like it, just make sure your fabric has good drape.
Here it is pretty unspectacular:
I think the cardigan makes all the difference