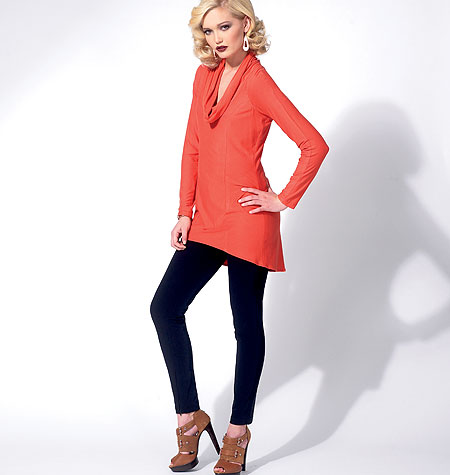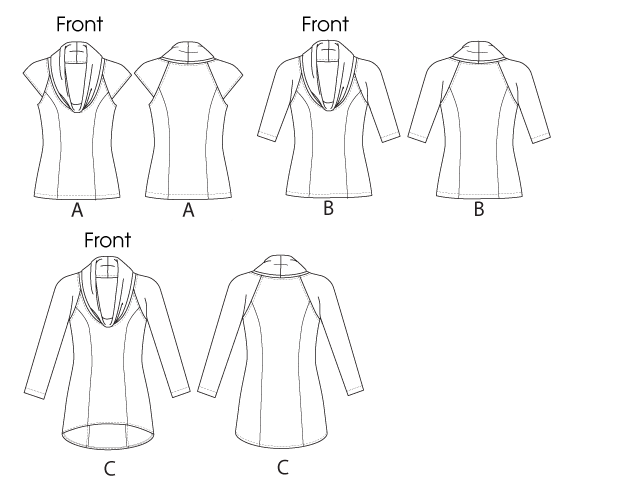 Description
: Close-fitting, pullover tops and tunic, have double-layered, draped collar, side front and back seams, stitched hems. View C: narrow hem, back longer than front (note wrong side will shows). A,B,C,D cup sizes
Sizes
: 6 to 22, with cup sizes.
Instructions:
They are easy to follow with nice illustrations.
Changes:
I added length to the sleeves but did not need that.
Fabric:
I made it once in a rayon knit but that was the wrong type of fabric, too clingy and thin. The top reviewed is from a cotton interlock. The recommended fabrics are 2-way stretch knits: rayon spandex, cotton spandex or wool spandex
Conclusion:
Fun, cute and trendy top, which did not take too long to make. The only thing is it runs big and this one is too big for me. The good part Is I have a pregnant daughter and I think this will work great for the 2nd trimester.
I am going to make this again in a size smaller, I do think it runs a bit big and try to find some great fabric.
Here is the nice seam details, princess seams, collar, raglan sleeves
Finished top: