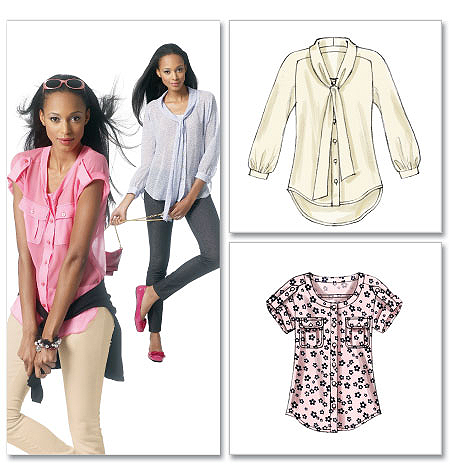 This pattern I first made in August and you can see the blogpost and pictures
here
.
It quickly became a favorite and I knew I wanted a 3/4 sleeve blouse. A couple of weekends ago, I was at Paige's and we went to her nice Joann's. I was able to touch and feel fabric, hurray!
I found
Paige found a couple nice fabrics, perfect for this pattern.
I finished the first one last night
I love how this pattern has natural shaping in the waist. I debated and debated on buttons The ones we bought were not good at all, then off-white shirt buttons looked horrible. I found these nice black/gray buttons in my button box and they are perfect. Plus with the ties, you do not see the buttons all that much.
I need to tie the knot a bit tighter.
One change: After my last version, I felt the low part of the high-low hem was too low and re-hemmed the blouse. This time I just took off 1" the back while cutting the garment out.