This pattern was a favorite of Erin's, so I made it again.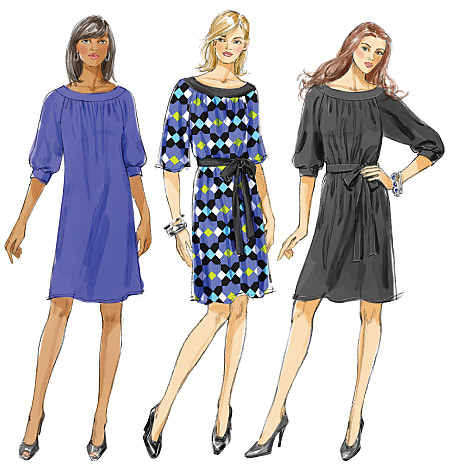 Here is the
first blog post
and
review
I did not make any changes since the pattern has plenty of ease. It might be something she will wear after the baby, but I remember being sick of my maternity clothes!
The front of the dress, fabric from Joann's, a knit with a bit of a sweater feel but not the thickness
Neckline
With the pillow on the dressform
I have been substitute teaching quite a bit since the start of school in Mid-August but this week no schedules days and I have not been called yet. That is a good/bad thing. Good – time to sew, clean, wash windows, etc. Bad – no paycheck and I wanted to wear my new maxi-dress, maybe next week.