Gift sewing part 3, this is for Kaitlyn, my youngest, by 4 minutes but always the youngest!
Kaitlyn loves oversized shirts, preferably sherpa or fleece. I went with sweatshirt fleece and French terry. The stripe is French terry, from stash purchased from Joann's a couple years ago. The orange is a sweatshirt fleece from Style Maker Fabrics. I intended using a bit of leftover from my
Page Hoodie
but a mistake on my part lead to a help me please email to Michelle. The sweatshirt fleece was sold out but Style Makers had a remnant piece less than a yard and just what I needed to finish this project. The project was Hey June's
Brunswick Pullover
. I had the intention of View A with the side buttons (photo from Hey June site)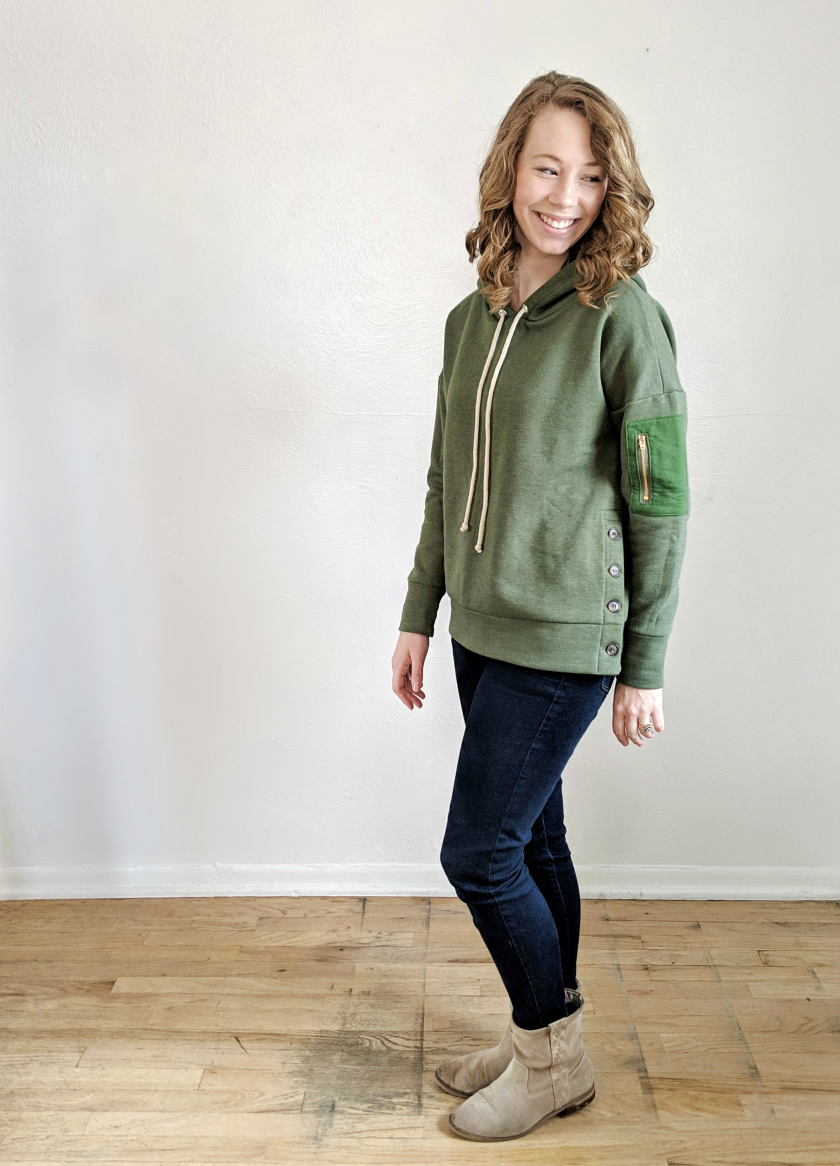 One problem with that the placket for this option should be made from a cotton and I had the idea of using the sweatshirt fabric. Oh, way to thick and just wasn't working out the best. I went on and decided to put on the snaps, well, I put them on the back and not the front and everything was all messed up.
Next idea, color blocking and that is how Michelle saved the day. I think it looks great and if I didn't tell you about my mistake you would have just thought I planned it this way. The seam of the stripe and the orange is a bit wavy but I am hoping this will smooth out after a couple of washings.
I love the sleeve pocket
The split hem detail, which I added after having to color block and correct my mistake!






closer photo
The big cowl
I did find the Brunswick to run large and will go down a size or two. Kaitlyn is a size smaller than me, so I was judging the sizing on me. I took in the side seams a bit to make it smaller. She was excited with the pullover and her sisters said, yes, Kaitlyn that looks just like you.