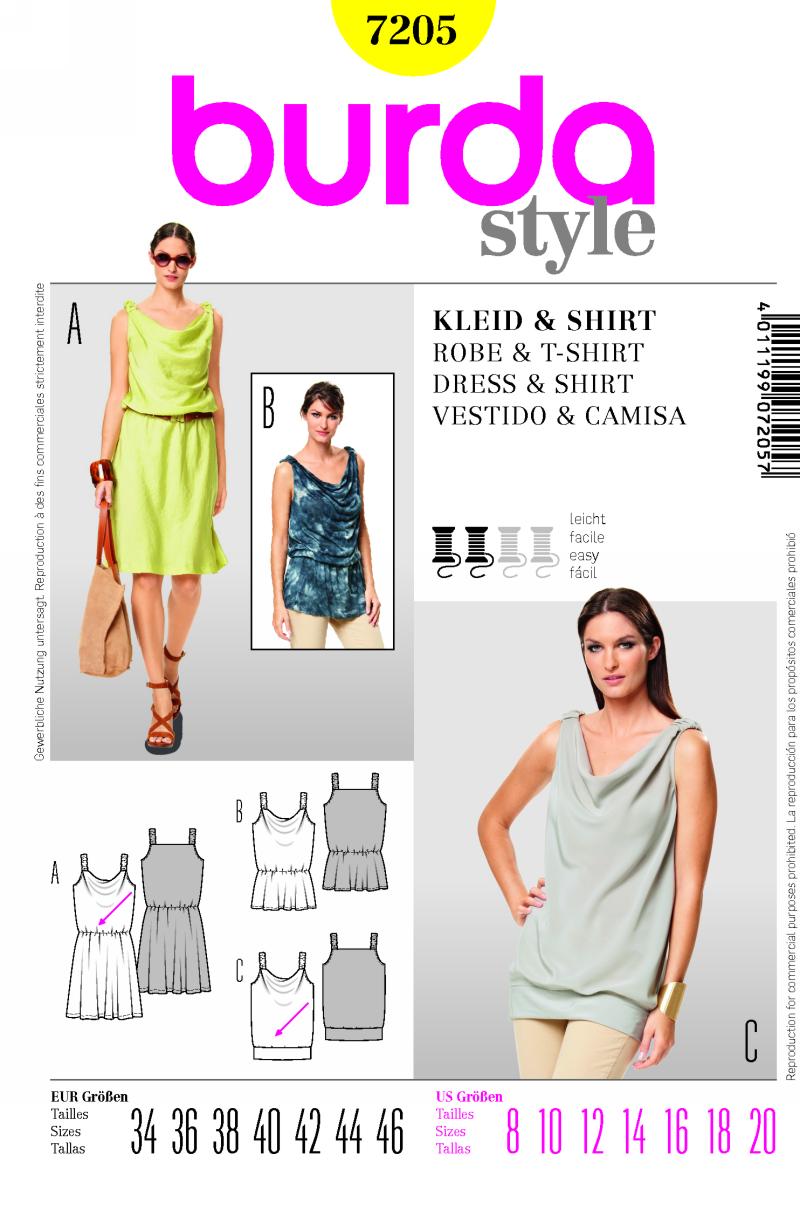 Description:
Dress or top with elastic waist detail. View C top with band. All views have draped front and gathered shoulder straps.
Sizing:
8 to 20
Instructions:
Easy to follow with nice illustrations. The instructions do call for the shoulder straps to be hand sewn to the top. I liked the idea of inserting elastic into the strap and having the gathered effect.
Changes:
None, made it as stated this time. Next time, I would have a bit less width in the body of the top. Even as a maternity style, I think there is tons of fabric.
Fabric:
A metallic jersey knit from Joann's, not a very nice knit. No recovery and very thin. I was very disappointed in the fabric. Also, the little dots of metallic would always stick to my iron and made pressing this knit almost impossible. Had to use a press cloth and still hard to press.
Conclusion:
Cute pattern, I can't believe there are not any reviews for this pattern. It does need a bit of adjusting for View C with the amount of fabric in the body.
Picture isn't impressive, part on a dressform, part is the fabric.