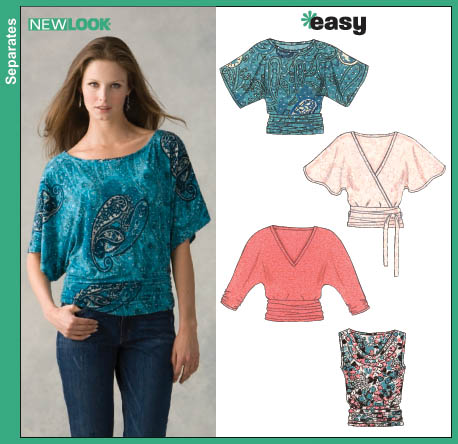 Pattern Description:
Knit tops 4 different looks
Pattern Sizing:
6 to 16
Did it look like the photo/drawing on the pattern envelope once you were done sewing with it?
For the most part, I used a solid color for the gathered band
Were the instructions easy to follow?
This pattern has 4 pieces, neckband, front, back and lower band, so it is very easy to follow the instructions
What did you particularly like or dislike about the pattern?
I liked the style of the top, dressy casual, plus I liked several of the versions here on PR.
Fabric Used:
ITY knit from fabric.com and the black is from Needle Nook fabric.
Pattern alterations or any design changes you made:
I added a bit of length and for the elastic gathered sleeves, I just stitched 1/8" elastic in the seam allowance.
Would you sew it again? Would you recommend it to others?
I thnk I will make it again, view C is calling my name.
Conclusion:
Fast and fun top with great results. I have a new top for the fall