I worked on a luxe sweatshirt yesterday, using
this Burda Style pattern
with a few changes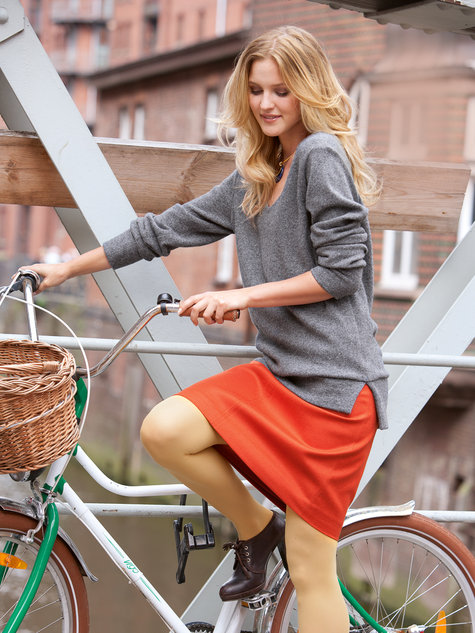 I am using a piece of leftover fabric from
this top
I only had enough for the front only, here is the neckline. I used interlock for the rest.
Just a quick picture on my dressform
I did several adjustments, narrowed the sleeve, took it in at the middle,.and took some in on the shoulders. This was just a test run for some other fabric. It turned out okay and the next one will be better. It is a bit tricky with this type of garment and fabric. Using the non-stretch fabric for the front and back will eliminate it from being too fitted. I do like the look of this one with the set on sleeves and I also like the look of a raglan sleeve. Take a look at
Lynne's luxe sweatshirt
, love it, too.
Next up on the sewing table, a Halloween costume for the little guy
It has been several years since I have made costumes, but it will be fun to make one again. He is going to be a dinosaur, so I have to combine two patterns - Simplicity 1767 for the costume and Simplicity 1765 for the tail and spikes.
It will be fun to see how he likes wearing his costume and the dressing up process.
I have a funny story to share about Meredith, she was probably 2-3/4 years old and had on her costume. We loaded everyone up into the van and headed to a neighbor's house. The girls always received a huge bag of treats from this neighbor. Well, Meredith wasn't really sure what this was all about and didn't want to walk to the door. After much coaxing from Paige and Erin, she headed up with them. Kaitlyn was just happy to follow along. After getting their treats, Meredith was the first one back to the van. She walked up between the seats, grabbed her daddy's shirt and said, "Drive Daddy, more candy!" It was the funniest thing.
Tomorrow at Mood Sewing Network will be my leopard coat.