Happy Labor Day to all, hope you are enjoying the day.
I need your help finding fabric that would work for this
J Crew blouse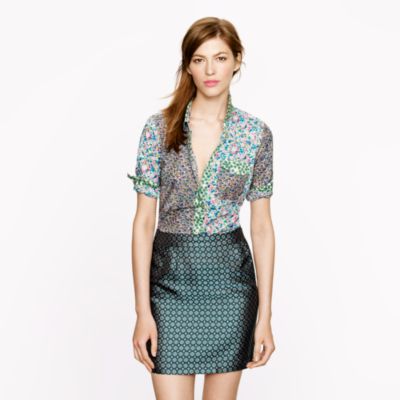 photo from J Crew site - see link above.


I ordered some fabric from Mood but it is a thin voile and while I love the colors, I want something a bit thicker for winter. Don't worry already have an idea for the Mood Fabric.
So if you know of some fabric that might work for this, please leave me a comment. I have looked at Liberty of London fabric but they are just too pricey. The JCrew shirt is $178, so sewing it would be much more affordable, I just haven't found the right fabric.
Colorways? I am good with blues, greens or purples.
Thanks so much for the help.