I have been doing a little sewing for my grandson, I was just waiting on my serger to get back. The first one is
Kwik Sew 3811
again for a cute onsie
I little label for the sleeve - squirt!
Here is the entire onsie.
Next up a a request from him mom (yes, my daughter!), a sleeper with a zipper. I had purchased Kwik Sew 1037 on eBay a few years ago and this is just what she wanted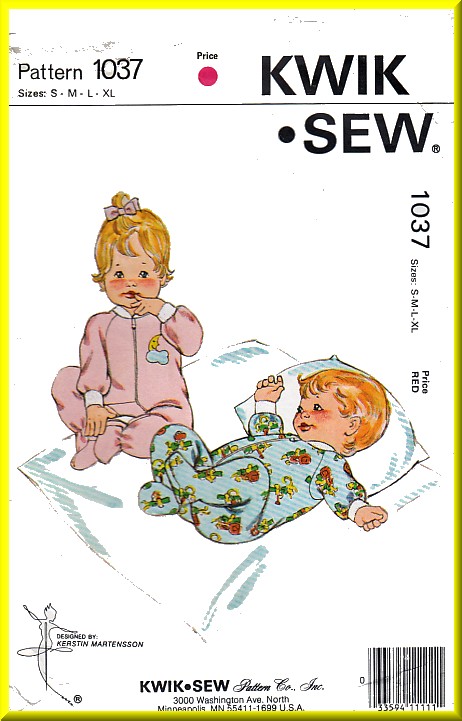 He is wearing 6 months to 9 months sizes depending on the RTW brand. My choice on this sleeper is 3-6 mos or 6-12 months, I selected the larger size.
I added a tab, so the zipper pull doesn't rub his cute little chin.
It is a cute sleeper but unfortunately, he won't be able to wear it until he is much older. It is huge! I am off to make one more with a few inches of length removed.