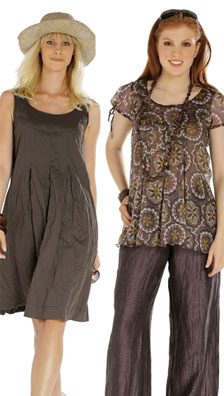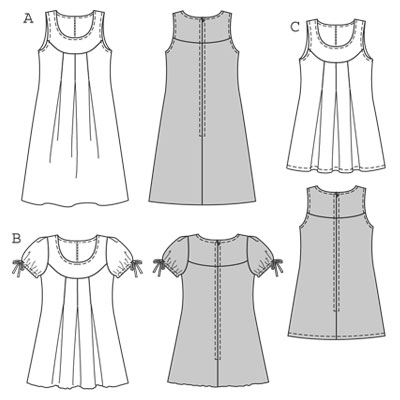 Pattern Description:
Semi-fitted Tshirt/Dress/Shirt
Pattern Sizing:
8 - 20 Burda Sizing
Instructions:
They were good but I thought the order was a bit odd. I used an invisible zipper so I attached the yoke to front and back, sewed shoulder seams, inserted zipper then put in the facings. The instructions had you sew the facings after the yoke. I like to attach facings after inserting a zipper, not sure if that is the correct order.
Changes:
After, I had completed this dress for Erin, I tried it on and the bottom width at hem has huge. I decided to take some of the width out of the bottom, so from the waist down, I eliminated 2" from each side seam. It still seemed a bit big, so I put in a dart in the back on each side of the zipper. I thought this could be let out as Erin's pregnancy progressed. I also shortened the dress but left the front 2" longer than the side seams, curving this new hem from front to side seams. This will allow for the fabric to curve over the belly in the last trimester and her dress not be too short in center front.
LIkes/Dislikes:
Erin liked the yoke, pleats, style of the dress. I liked limited pieces and I thought it would be quick to sew. Wrong, with all the adjustments and the slippery fabric, it took quite a few hours to sew.
Fabric:
A silky from Joann's, which was super-slippery.
Conclusion:
This dress looks very cute on Erin and she will get quite a bit of use from it. Nice design elements in this pattern but you might have to do a bit of adjusting in the fit.