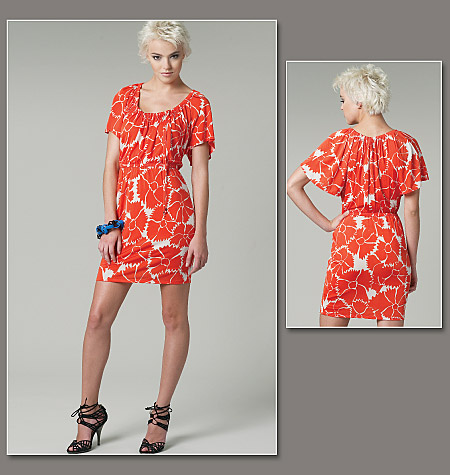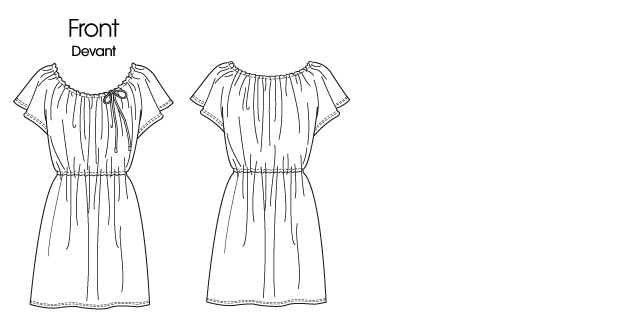 Pattern Description: Partially lined, pullover dress has short dolman sleeves, elasticized waistline and neckline with tie ends, stitched hems and above mid-knee length. Purchased stoppers for tie ends.
Pattern Sizing:8-14; 16-24 I made my daughter a 12.
Were the instructions easy to follow? They were good, I really like how the sleeves come together on this dress, very unique.
Likes/dislikes: I have always liked the way this dress looks, so many great pattern reviewsof this pattern. I just wasn't sure it would look good on me, so I made it for Erin.
Fabric: ITY from Fabric Mart
Changes: added 1/2" to bodice, 3-1/2" to skirt length, eliminated lining and the ties and neckline.
Conclusion : I saw this on Erin yesterday and it looks amazing on her, but no pictures were allowed! She received several compliments at school, so she wants another one.