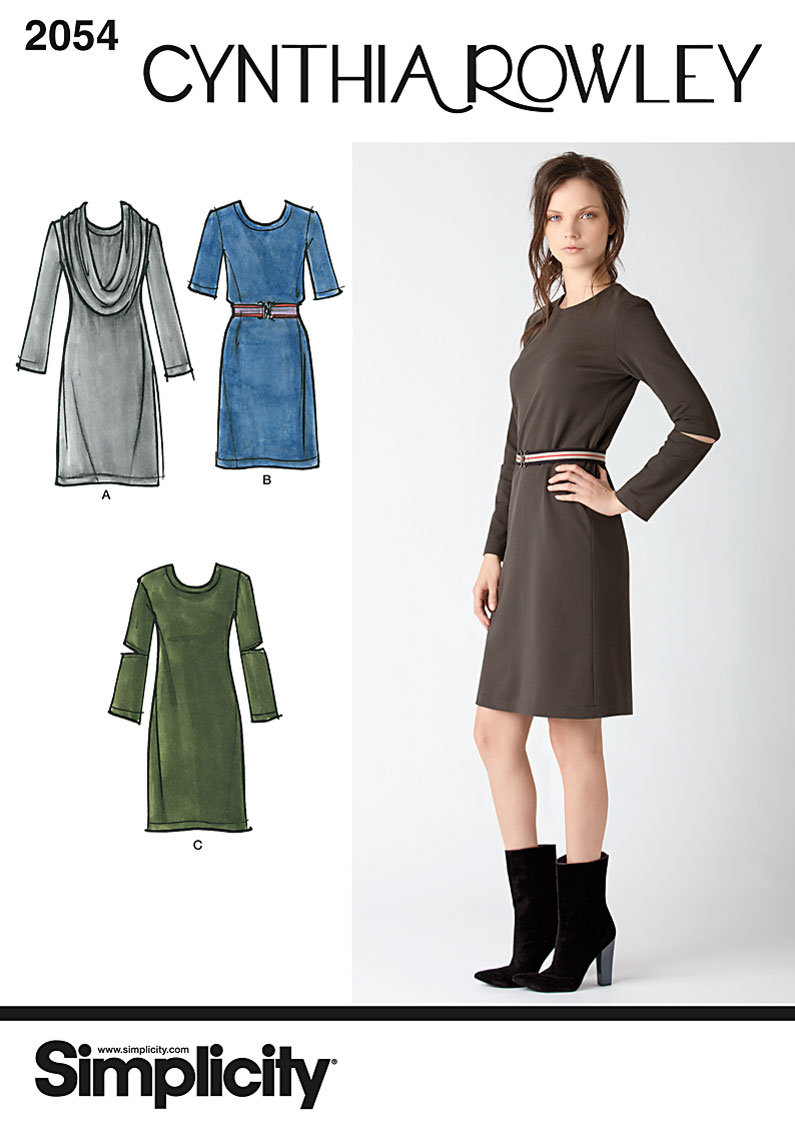 Pattern Description: Simple strait knit dress pattern with no darts. The are options for arm slits and a cowel.
Sizing
: 6 to 22, I made a 10 for Kaitlyn
Likes/Dislikes:
I liked the look of the dress, thought Kaitlyn would like the look of the dress. That is not what she thought of the dress, so that would be a dislike.
Instructions
: Great instructions, easy pattern to construct. I like how they have you construct the arm slits.
Fabric
: A knit from Hancock's. This might be part of the problem with the dress, the fabric has that "worn-out look"
Changes:
Lengthened the bottom arm section.
Conclusion:
I think the dress is fabulous and can see many possibilities for the dress (jacket, sweater, scarves, jewelry) but Kaitlyn wasn't thrilled at all. Then I offered it to Meredith and Erin, who both declined. Now I am offering it to any of you. It is a size 10 and has not been hemmed (dress and sleeves). First one to
email me
saying you want the dress, I will mail it to you, along with the pattern. UPDATE - dress is spoken for, in the mail this morning to
Monika