Kaitlyn has been wanting an apron for a long time and I kept putting that sewing project off. This week I got busy and made her that apron from Butterick 5474 and quilting fabric from my stash.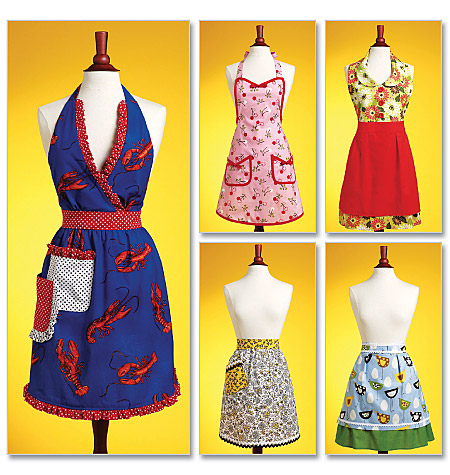 She wanted the view wiht the two pockets and the bias binding.
Instead of all the bias binding, I lined the apron with muslin and lined the pockets with self-fabric.
Kaitlyn is thrilled, red is her favorite color. Now that girl needs to get busy, put on that apron and bake me some chocolate chip cookies!