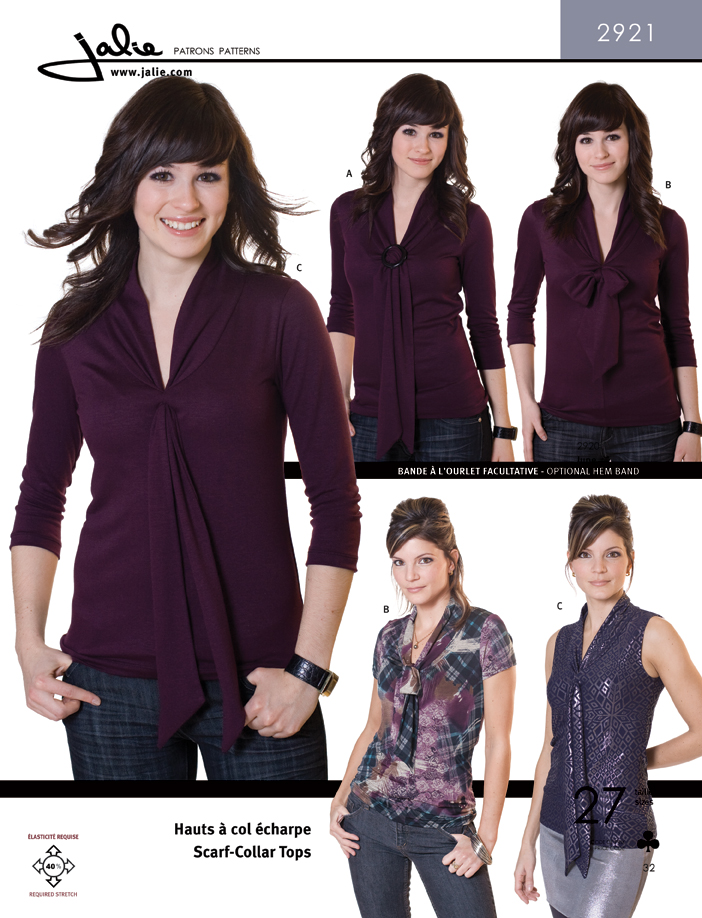 Description
: Knit top with scarf collar which can be tied in many different ways.
Sizing:
2-22
Instructions:
I like the way Jalie pattern instructions are written. Always, referencing the technical drawings, the visual is a nice way to verify the written instructions. Also, Jalie has the best way to attach the tie/collar to the top.
Likes/Dislikes:
The fitted look of the top and the scarf variations (likes). Only dislike is the ties are probably too long if I am going to where it like View C, which I plan to do.
Changes
: No changes.
Fabric:
Rayon knit from Joann's
Conclusion:
Great, simple top. Fun to wear by itself or layered.
The way I plan to wear it the most, scarf like this:
Tie in a bow, but my photographer was very impatient. so the tie isn't so pretty.