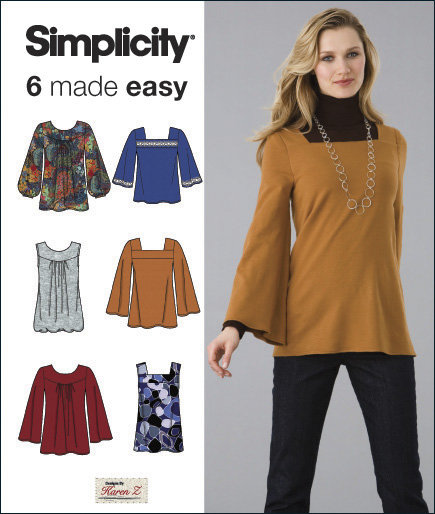 Pattern Review
Pattern:
Simplicity 2852

Description: Misses' Knit top and tunics – 6 views, with sleeve and neck variations. I made view D – a sleeveless tunic

Sizing: 6 to 24, I made a 10

Instructions: Very good – I glanced at them for variations to a basic top and then went to my serger. It was so nice to have a quick and easy project after the trench.

Likes/Dislikes: I liked the look of the sleeveless tunic. A variation on a sweater vest and that was what I wanted for the fabric I was using. A dislike might be the way Simplicity has you finish the armholes (which is part of the bands). Bias binding is used. I had some black knit, I needed thinner than the sweater knit.


Changes: I added a small strip of black piping between the yoke and lower front. I thought the argyles might look very mismatched otherwise.


Fabric: Sweater knit from Joann's.

Conclusion: A cute pattern and I like the look. I do think a white blouse will look better than my black t-shirt once view the pictures. I also have grey t-neck with ruching on the sleeves for another option.