Pattern Review


Pattern:
Simplicity 2927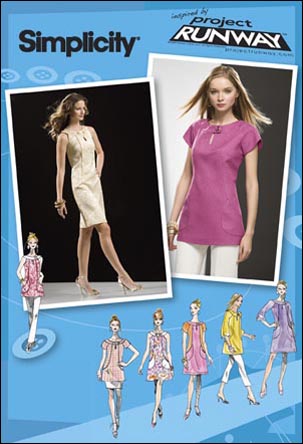 Description:
Project Runway pattern, misses' dress or tunic with sleeve variations
Sizing:
Size 4 to 20, I made a size 12 according to the pattern measurements. I probably could have tapered the waist to a 10 but I really like the look so I left well enough alone!
Instructions:
They were very good, nice instructions for piping, the visual diagrams were helpful. The patterns are geared to more beginner sewers (in my humble opinion) and they do a nice job in this area. Plus, a beginner (new) sewer will get a fashionable garment with this pattern.
Likes/Dislikes:
I have always liked the lines of this pattern and the neckline. I was looking through my patterns and my fabric trying to decide what to make next. I found this linen and I had off-white on my serger so my decision was made. After finding the linen, I knew 2927 was the pattern of choice.
Another like, this is a relatively quick garment to make even with the piping. I haven't sewn with linen for quite some time and I was reminded how much I like this fabric.
Changes:
I left off the peephole as suggested in
this review
I also used an invisible zipper.

Fabric:
A linen in my stash. The piping is a brown and cream striped shirting I just purchased. I didn't have cording for the piping so I used premade cream piping and covered it with the shirting. The button was in my button stash.
Conclusion:
Very pretty top, retro feeling and it looks great on. The neckline is more of the 1960's Jackie-O look.
Button and piping
My matched yoke and piping - first time, yea for luck!
Now a big thank you to Robin. She read my post on the favor boxes and found 2 sets at her Michael's.