Saturday is Open House at my friend's quilt store and I have been using the evening to get my samples ready. What are the samples for? Some of the classes I am teaching, two samples completed tonight, one other purse was done a month ago. I have one more quick sample and then a purse for a November class that won't get done by Saturday.
The first class is going to be a beginning purse class. There will be several people with very limited sewing experience. We picked this Amy Butler pattern.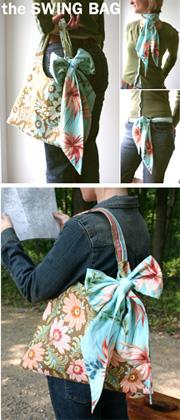 Can you say easy-peasy? That is the Swing Purse, easy and great results.
I had planned to use my own pattern but this one is just too good to pass up.
Then a quick daytime class in November is a Hostess gift set for the December holiday season.
Wine bag, embellished tea towel and potholder. I am loving this fabric and color combination, it won't go anywhere in my house but I really like it.
I am planning to do 3 purse classes one per month and each one a bit more advanced. Then we are planning a quick, fun afternoon class. Should be lots of fun, I am looking forward to it.