It is still hot in Missouri and I just can't think about sewing for fall/winter yet. Most of the days have been over 90 degrees with a pleasant 80 degree thrown in.
I had purchased a cotton voile from Mood Fabrics back in the spring and it was very thin. I couldn't decide what to make with this fabric, until I purchased
New Look 6212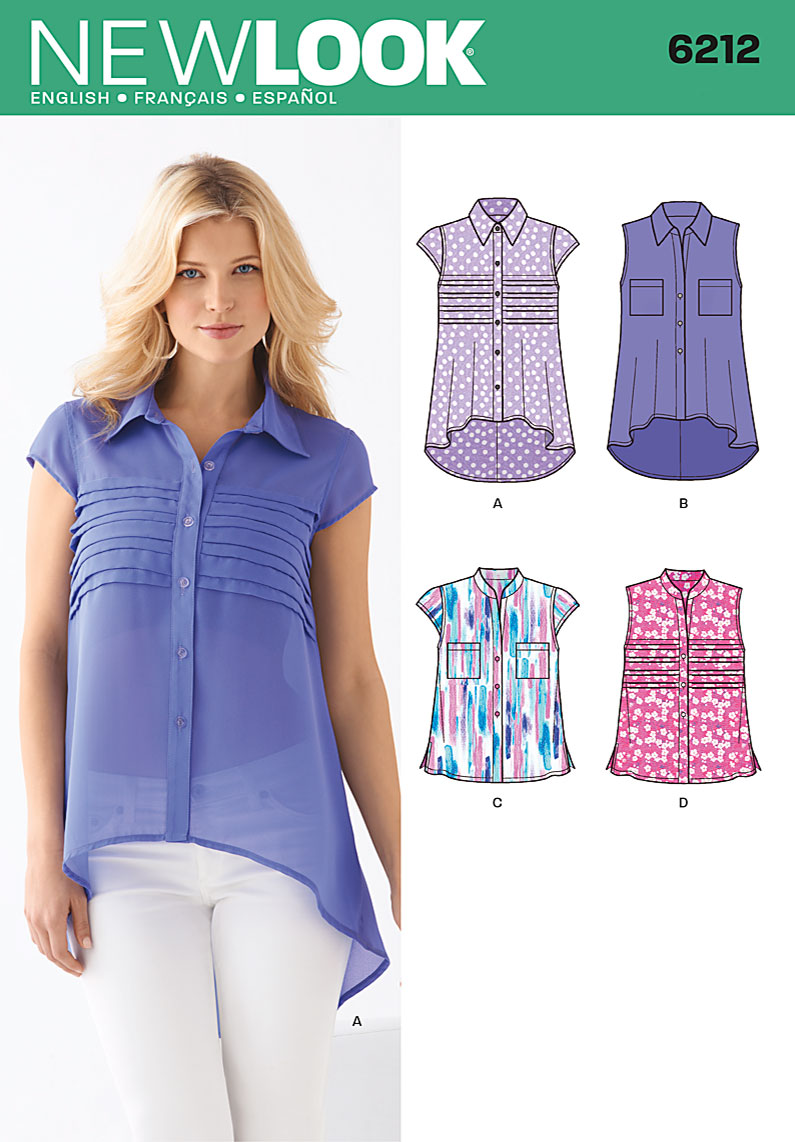 I went with the sleeveless version and no tucks.
I used
Fashion Sewing Supply's tricot interfacing
for the collar, collar band and front placket.
The fabric sewed beautifully and this was a nice project to get me back to garment sewing.
One thing about this top, the front is shorter than I anticipated and the back is much longer than I thought. After I looked again at the pattern envelope it is clearly shown.
I am not sure I love this top, but it will be good for these hot days and plus a new garment is always nice as a season ends.
Now I have a question, if you have a garment you don't love but don't hate, does it stay around? Do you try it different ways?