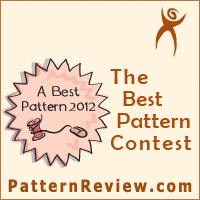 My first ever contest at Pattern Review and the voting is opened. So head over to
VOTE
for your favorite (hope it is Meredith's
trench)
Here is the information from Pattern Review:
Consider this contest the Olympics of commercial patterns. Over the last few years, PR members have voted on their favorite patterns, resulting in the thirty (30) Best Patterns of 2009, 2010 and 2011.
During this contest, participants created a garment using one of the 30 patterns. Who will take home the "gold medal"?
Voting ends May 24th.