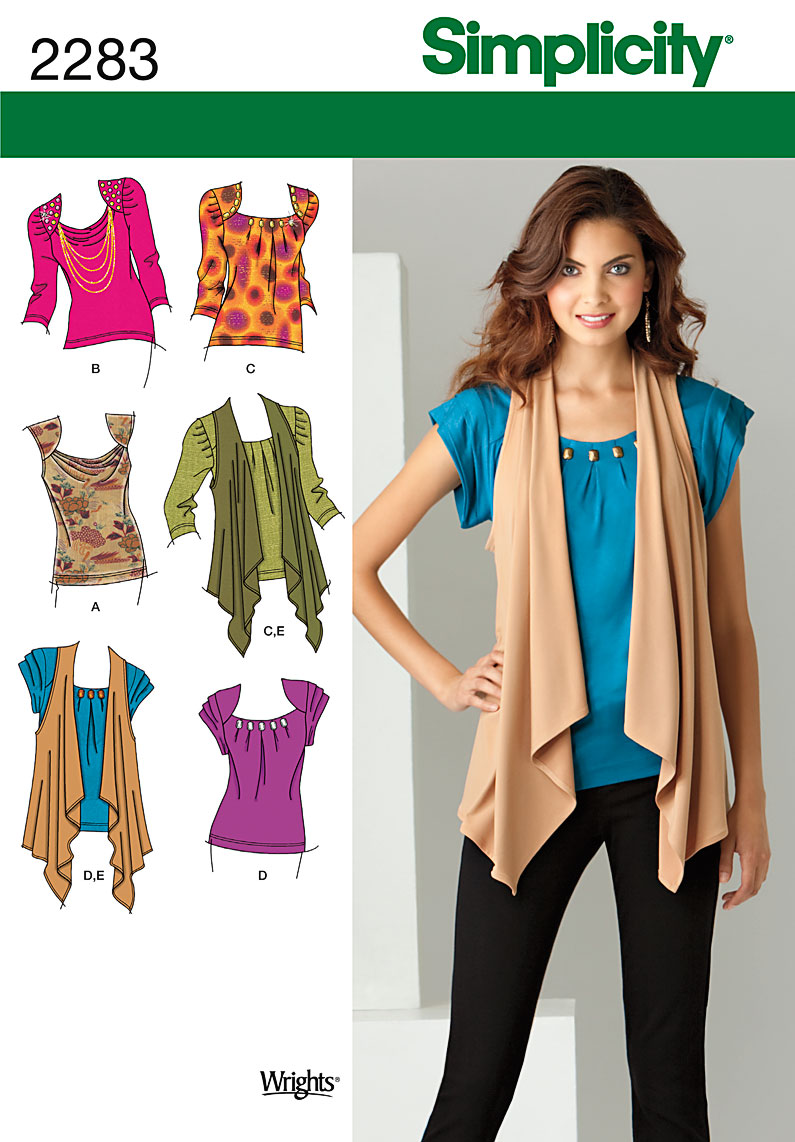 Description:
Misses top with front shoulder yoke and neckline variations: cowl or pleated. Choice of sleeveless, long sleeves with pleated sleeve cap, or vertically pleated cap sleeve
Sizes:
6 to 22
Fabric:
Rayon-lycra knit purchased from a Fabric Warehouse.
Likes/Dislikes:
Well, if you have followed my blog, I am into the cowl necklines. I also liked the neckline shape, a bit different but still covers the bra straps. The drape of the neckline ( I made the cowl neckline)
A dislike is the pleated sleeves (so I omitted)
Instructions:
Very good, easy to follow especially the yoke front (illustrations most helpful on the pattern insturctions)
Changes:
Added length about 1", used the sleeve pattern from another Simplicity knit top so I didn't have the pleated sleeves. I didn't particularly like the look of the pleated sleeve and didn't want to take that much time.
Conclusion:
A great new top, very comfortable, stylish and looks pretty good. I had made this for Erin but when I tried it on, decided to keep for myself!
excuse the big hair - wind coming from my back and made my hair bigger and fluffier than normal