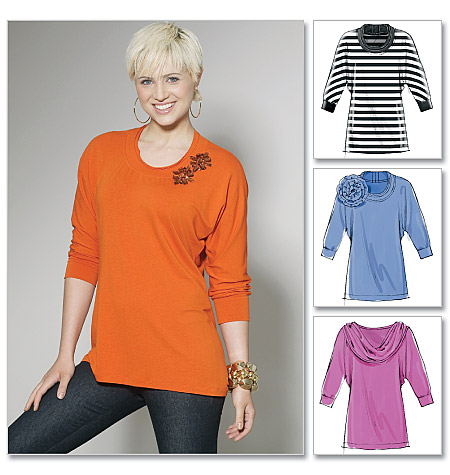 One word - quick. This is a simple pattern with the body and sleeves all-in-one. I liked the neckline featured in the black/white version on the pattern envelope. I tried this with my fabric, using the shirt fabric and a solid blue. It didn't work at all, my fabric is a tissue weight and wasn't heavy enough to support the weight of the wider neckline.
Only change - I tapered the side seams at the waist for a bit of shaping.
So if you need a quick new top for the holidays, look at McCall's 6203
One more shot -
Okay, looks better with the sweater and belt.
Off to first varsity basketball game, one girl is starting tonight!