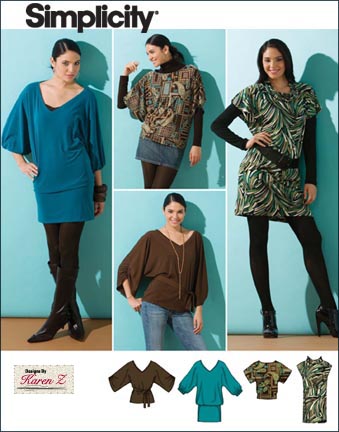 Pattern Review

Pattern: Simplicity 2804
Description:
Knit tops and dresses
Sizing:
4 to 22 , I cut a 10 and then took it in some
Instructions:
They were easy, I didn't look at them too much. This is a quick, cute top.

Likes/Dislikes
: Fast construction was my first like. The ability to really make it "your own". I used the sleeves from View B, the band from view C, and the neckline from View D to get the look I wanted. The dislike was the arms are very big, it felt like I had wings!
Changes:
I took out 2" from the sleeves. That was the only change.
Fabric:
An ITY from fabric.com

Conclusion:
Cute, fun and quick. The photograph doesn't do it justice. Neither do I, the eyes were closed in this picture. My other choice the old double chin was just too much.
Off to a Christmas party, hubby's business. I was going to wear the cowl sweater, Butterick pattern but it has warmed up today and I will just be too hot.