Pattern Review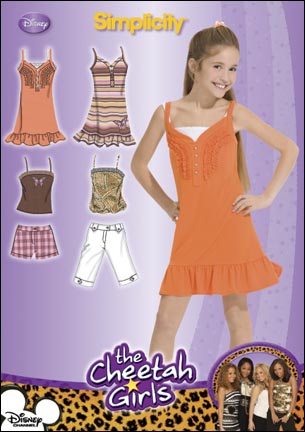 Pattern:
Simplicity 2914
Description:
Girls' shorts in two lengths, knit dress and top
Sizing:
8 to 16 and 8-1/2 to 16-1/2
Instructions:
They were good, I added several things to these shorts, so part of the construction was on my own.
Likes/Dislikes:
Dislikes
first, they were huge! I cut a size 14, dd is a 1 or 3 in RTW juniors. I had sewn the shorts to the point of the waistband and went to find my dd for a fitting. I went back down to my sewing room, used my seam ripper and started again, and I do mean again. I took 5/8" on all the side seams, took ½" from the top (the shorts were very high-waisted) and then tapered the CB seam for a more fitted waistline.
Likes
– cute style, good length and shorts don't take a long time to sew!

Changes:
Well, dd wanted another Simplicity pattern. I picked it up on sale at Joann's but I picked up the plus size pattern. I really didn't want to buy another pattern and the changes were just pockets. I drafted a front cargo type pocket and a back pocket. I looked at a pair of her RTW jeans for some topstitching ideas for the back pocket. These were easy changes and saved me a bit of money, I didn't have to buy that pattern.

Fabric:
A lightweight twill from Joann's
Conclusion:
If you are aware of the sizing factor beforehand, this is a cute pattern for a young girl. I have also made the dress from this pattern. I think it is darling and fits nicely. I hope dd#3 wears it sometime for pictures.
Some pictures from the backyard: