I bought this nice knit as a remnant while at the State Softball Championship. It is a cotton-lycra blend and sews beautifully.
Shirt #1, I didn't get a picture before it left the house but used Megan Nielson's Ruched Maternity shirt
Shirt #2 is for me, I used Simplicity 4076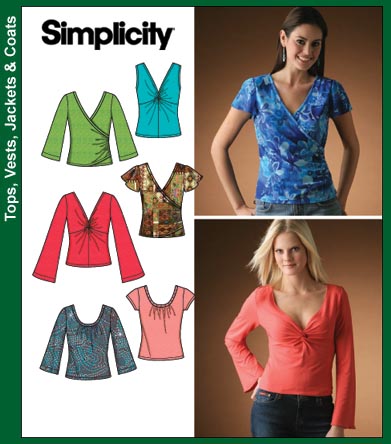 A pattern I have made countless times in the past but have forgotten about recently.
My inspiration is all the stripe shirts with jackets, cardigans, shirts, etc on Pinterest.
Here is one
Here is my top:
I did not have enough fabric for long sleeves, so I made cuffs. Thought they would look cute with sweaters and jackets, folded up over the garment.
I plan on wearing this tomorrow with a black cardi, skinny jeans and boots. We will see how it looks.
Shirt #3
I was able to squeeze out a long sleeve onsie for on-the-way grandson. It is from Ottobre 3/20004 #2
I had one mistake, but the same end on the snap on the left. My solution? Just put in another snap
It was so nice to get in the sewing room. My schedule is calming down and I seem to have some time now.
Off to create something else, probably finish a baby quilt.