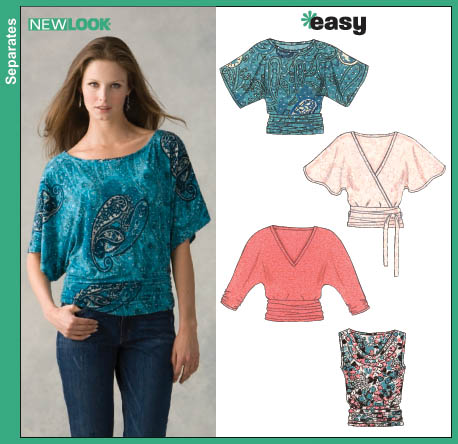 I have made this top several times, it is one of Erin's favorites and mine, too.
You can check the past blog posts:
Pink floral version
(Erin's)
black and white geometric version
(mine)
blue stripe version
(Erin's)
first version
(mine)
See a pattern here?
Well, time for another one for Erin, I used the wrapped version this time, with the large butterfly type sleeves. She picked out a fabulous knit from Fabric Mart (purchased quite some time ago, influenced by Carolyn!)
The fabric is sheer, so a cami will be needed.
Used a solid black knit for the binding.
love the back - the fabric is so dramatic