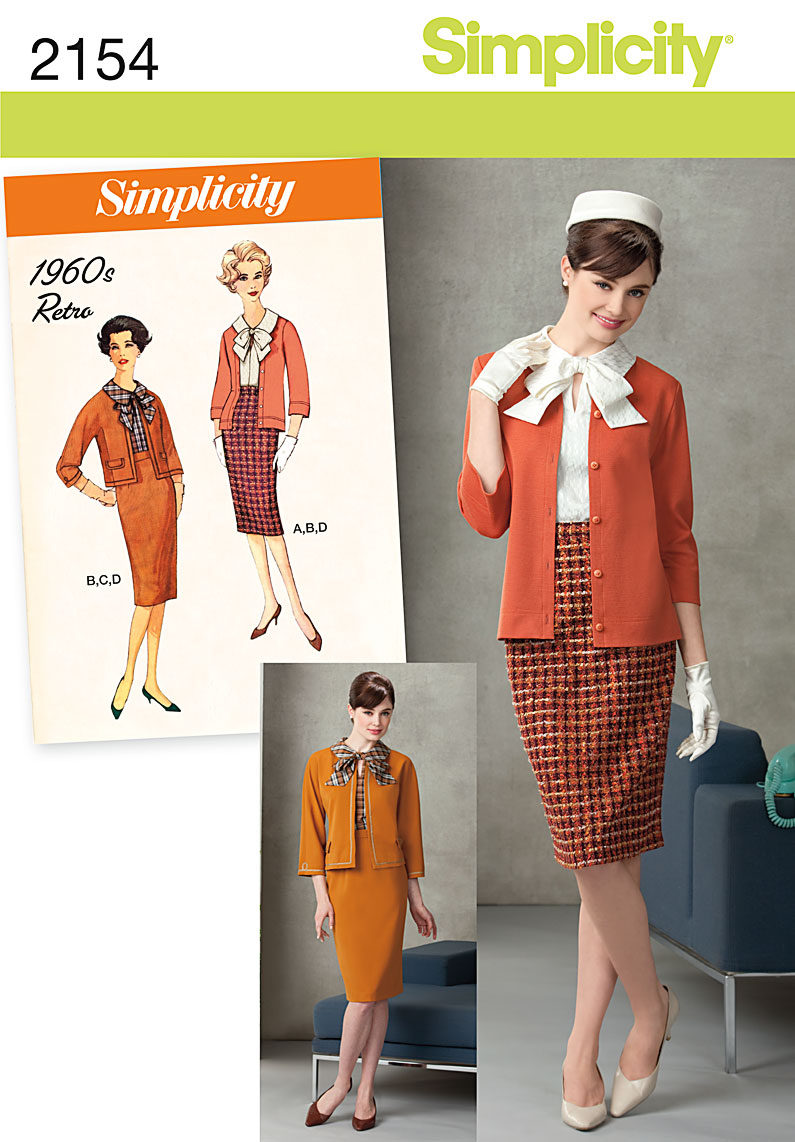 Okay, this doesn't look like my usual pattern, does it?
Well, I purchased it after seeing it in the
Joann's Fashion Fusion Magazine
The cardigan is made from Ponte Roma from Joann's.
Description
: Misses' & Miss petite 1960's retro style blouse, skirt, jacket and knit cardigan sewing pattern. Simplicity Vintage Pattern Collection.
Sizing:
6 to 24
Did it look like the photo/drawing on the pattern envelope once you were done sewing with it?
:
Not really, I used more modern fabric and my garment does not look vintage at all.
Instructions:
They were easy to follow, the cardigan is basic construction, Simplicity's instructions were concise and to the point with nice illustrations to provide extra guidance.
Likes/Dislikes
: As I mentioned I liked the look of the cardigan in Joann's Fashion Fusion magazine (Fall/winter 2011). Actually, I was quite shocked when I pulled the vintage inspired pattern out of the pattern drawers. I also liked the lines of the cardigan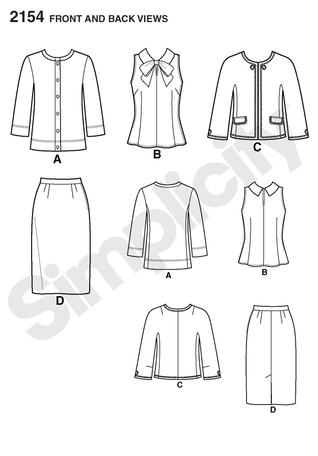 Fabric:
A sweater knit from Fabric Mart, I bought the last 1-1/4 yard and was just able to squeeze this cardigan out.
Changes:
The pattern recommends 1" ribbon to finish the front edge of the cardigan. I measured the cardigan front by the pattern piece, cut the ribbon 1" longer to allow for the foldover at the top. Then I divided the ribbon in half and matched it to the front half mark. I put the sweater knit down on my serger plate and adjusted the differential feed to pull in more of the sweater knit. My sweater knit had stretched some with handling. This allowed for the fronts to match in length and my stripes to match.
I did not make buttonholes in my cardigan. With the scalloped design of the fabric, I thought the buttonholes would not sew out the best. Also, I do not plan on ever buttoning this cardigan. I did sew on buttons for effect.
One change I will do in the future is to use wider ribbon, I could only find 7/8" ribbon and after allowing for the serger allowance, I had about 1/2" of front band. So keep this in mind when purchasing ribbon.
Conclusion:
A bit of a sleeper of a pattern but so happy I purchased it. The fabric really makes the cardigan really special. I have some black ponte, so another one will probably be in the future. I will get better pictures in the morning, this is what I am wearing to work tomorrow.
Cardigan with Jalie tie top.
Better view of the scallops, stripes and color of the fabric.