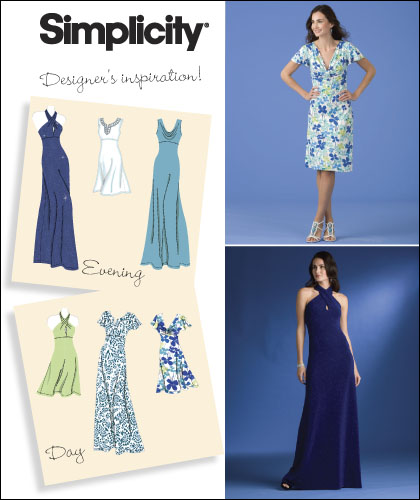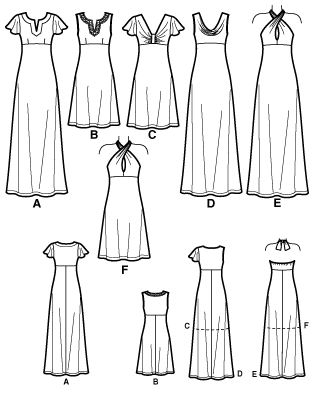 Description
: Misses dresses in 2 lengths with different top choices. I made View C and omitted the sleeves for Erin.
Sizing
: 6 to 22
Instructions:
They were good and easy to follow. The bodice on View C is the same as the bodice for View D. The only difference is connecting the loop on View C. I did have to keep the pattern piece handy to make sure I had the bodice going the correct direction. It is self-lined, with a fold to have the front and the lining all in one. Lots of interesting angles, to form this draped front but easy to get it turned around possibly.
Likes/Dislikes:
They are mostly likes:
the neckline choices
the drape and fit of the dress
ease of construciton.
the overall look
one dislike:
The loop pulls the bodice up funny.
Fabric:
A wonderful knit from Joann's, just a fun fabric for a 20-something young woman.
Changes:
The last dress I made for Erin was too long by 3-4". The pattern envelope shows the shorter version below the knee on the model, I knew this wasn't a length Erin wanted. Plus, I was short on fabric, I folded up the skirt by 3" to make it shorter and save fabric. I still took a 1-1/2" hem in the skirt after this change.
Conclusion:
Erin wanted a dress from this fabric and picked a couple of patterns she liked. I think it turned out fabulous. It was quick and fun to make.
I had to take pictures in front of my beautiful weeping Cherry tree.