I started this project on August 16th and finally finished this past Sunday but let me tell you it was so worth it.
Here are the befores (put on your sunglasses and ignore the mess)
The South end
Chest of drawers before
Scrapbook area before:
North end before;
If You Give a Mouse a Cookie
, then you know one thing leads to another!
We started with paint,
Ground Coffe from True Value
for the walls, then white for the trim and ceiling. The walls are beadboard, we installed that years ago when this room was intended for a playroom only and I didn't want to deal with sheetrock dust all throughout the house. My contractor and I settled on this for a good solution. Who knew it would be so "in" right now! My older two played Barbies here for hours and you could close the door and not worry about the mess. With four girls, we eventually needed this room for another bedroom.
I went to a flea market with Paige at the end of August and found these two prizes for $17 total
Here are the afters for them
I will let you see:
Dresser after, pulls from Hobby Lobby. This room is difficult to arrange, our home is a story-and-half, so the side walls are short.
Botany
fabric line. I used the jelly roll in the quilt, the colors perfect for the mirror and the wall color.
Nightstand
I am sharing this on:
and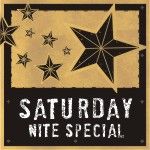 and