Description: Dress in two lengths or tunic, belt and tie-on ruffle bib.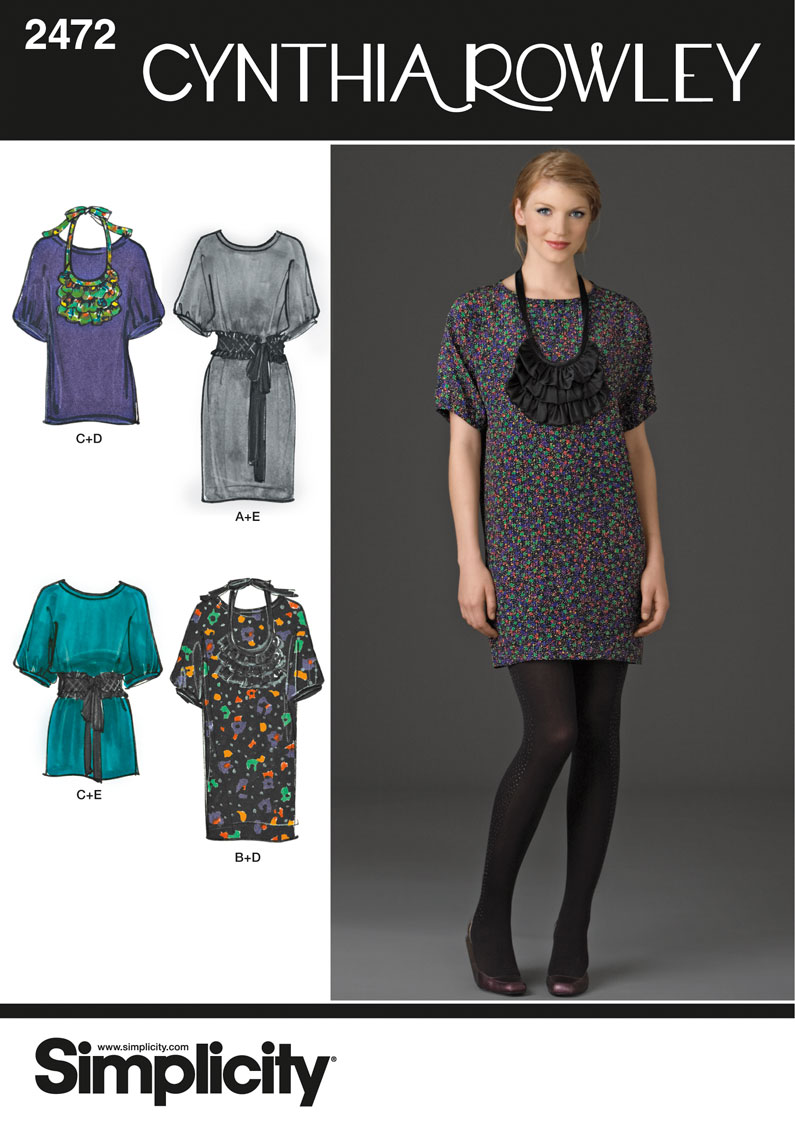 Sizing:
4 to 20. I made a 12, based on
this review
. I am not pear shape, more straight up and down but thought it would be easier to take in that not have enough fabric. I didn't change this at all, my knit does not have a great deal of stretch. It is a narrow dress, so keep sizing in mind if you use a woven.
Instructions:
Good instructions but this is a very easy garment.
Likes/Dislikes:
I like the look of the dress, a bit loose but not oversized at all. I looked at the pattern and thought great for knits but actually it is for a woven fabric, too. The neckband and sleeve band are cut on the bias for the wovens.
Changes
: I changed the length of the neckband. In fact, I did a
Neckband tutorial
while I was making this tunic.
Fabric
: A knit from Joann's it was a bit of texture.
Conclusion:
I had high hopes for this pattern. I really wanted to purchase this
Hot Patterns dress
pattern
but that isn't in the budget at the time. Simplicty patterns were on sale thought this one was similar. The pattern did not disappoint, it is fabulous and I really like my finished tunic. The girls helped me find a belt and necklace, which was a fun and made me look at my tunic in a new light. You know that idea you have in your head and then someone(s) help you get a new idea.
I place on making more of these tunics, the dress would be fabulous but I rarely wear dresses. I don't plan on
ever, ever
making the bib, in fact, those pattern pieces are in the trash.
The last picture is trying to use
Sew, Style and Shoot
article from Pattern Review, making my grocery list.