I am home alone and I have been taking advantage of this time.
First I made this from red sweater knit.
Then I made Meredith another vest from the leftover red sweater knit. This vest is about 2" longer and slightly flared. She asked Paige for chunky, wide belts for her birthday. Paige bought her a silver one and black one. Meredith was thrilled but realized she didn't have many tops to go with these belts!! I think this one will work.
Next this pattern, using a bit from every view. The fabric is a ITY knit from fabric.com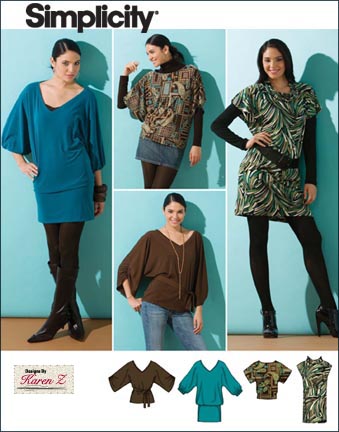 Next, this Hot Pattern. I made the short top from a burgundy rayon jersey from Joann's. I had to line the yokes in a gray rayon jersey. I used every scrap of fabric. The yoke is the dress yoke, not enough fabric to make the ties.
On my sewing table this pattern and cream ribbed sweater knit. I plan on making the v-neck sweater.
Now I am crashing on the couch and watching a Christmas movie. The remote to myself, I won't know what to do!


I will do full reviews of these tops and get pictures of me in the tops. These styles don't look so great on the dressform.
I have not forgotten the drawing. The twins have been so busy, we haven't had time to draw 4 names.