Okay, it has been a good week so far in the sewing room, several projects have been worked on and some even completed. Included in that mix a couple of garments, bet you all thought I forgot how to do that! LOL.
Just wanting to blog about what I have been doing, get it down to share with you and to keep myself motivated.
Let's start with my latest garment
New Look 6212
, view B (upper right hand)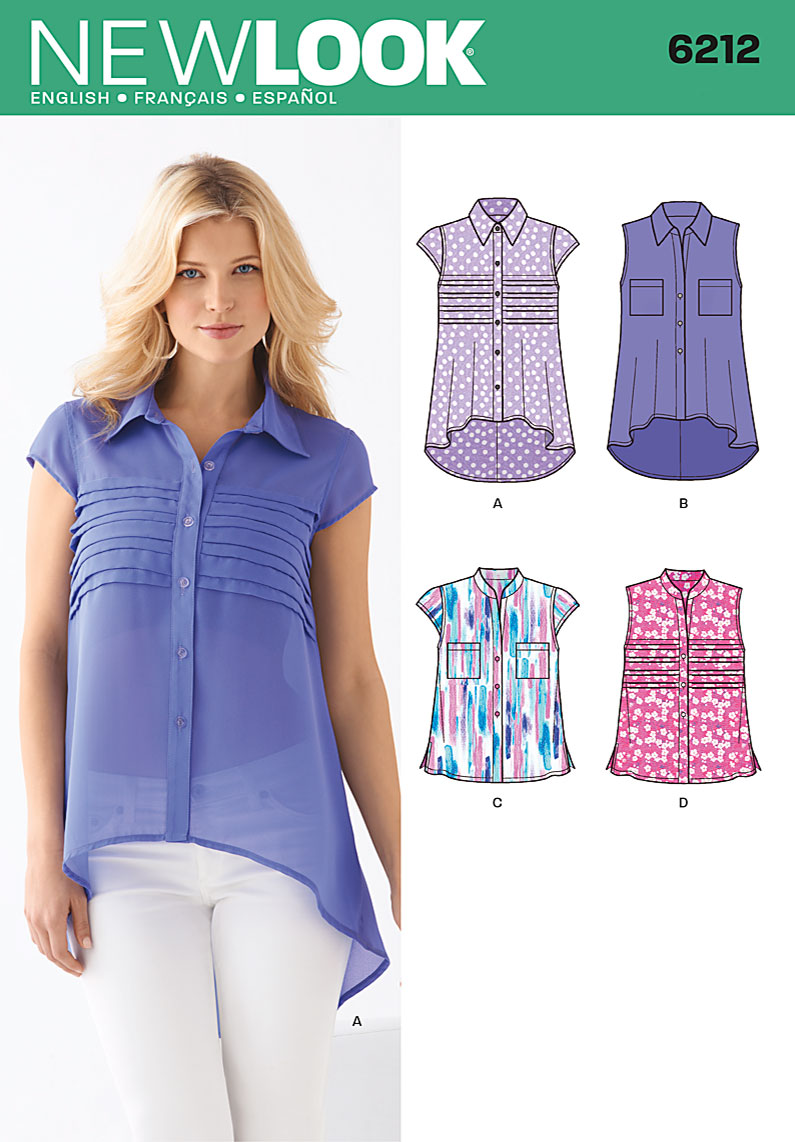 I am using a cotton voile from Mood, which was purchased at the beginning of summer and is sold out. This one is going together quickly, I started it last night and hope to have it completed on Thursday evening.
Since the temperatures around here are wavering between 90 and 100 degrees, I am staying with summer sewing for a few more weeks.
I also made
McCall's 6964
, which was purchased after seeing
Erica's shirt
I wanted to find a navy and white stripe knit to recreate this look I found on pinterest

This top is finished and I love it, perfect fabric for the pattern and I made a FBA which really made the fit better. Now to get some pictures. I had planned on making a navy blazer but I found one at JCrew for 75% off, making it $50. I felt that was a great price, so I will try to recreate the above look.
Lately, I have had several projects for others and I tested a pattern for
Sew Sweetness
and that will be shown in the about 10 days on her blog.
Here is one project I did for hire. This quilt is 80 years old and was never finished. I had to find some sashing which would blend with the original sashing. I added a row to the top and bottom, created a block for two corners. The quilt was nice when I sent it to the long arm quilter but when I came back I was amazed. This quilt was so gorgeous in every way and what a heirloom for my friend to have, blocks that were her grandmother's. I sewed on the binding this weekend and the quilt is at her house now
Progress on other projects
Two t-shirt quilts for my nieces, one has all the t-shirts cut.
I have been binding a couple of quilts, one was Kaitlyn's first quilt and it is on her college apartment bed, I need her to send me a picture
I helped a friend on a quilt, her first one and now she is hooked!
Working on a quilt for our quilt club
When Kaitlyn is home for college, we have been working on finishing up another quilt she started mid-summer, this one is a beauty.
Finally a secret project is complete and I will tell you all about it soon.