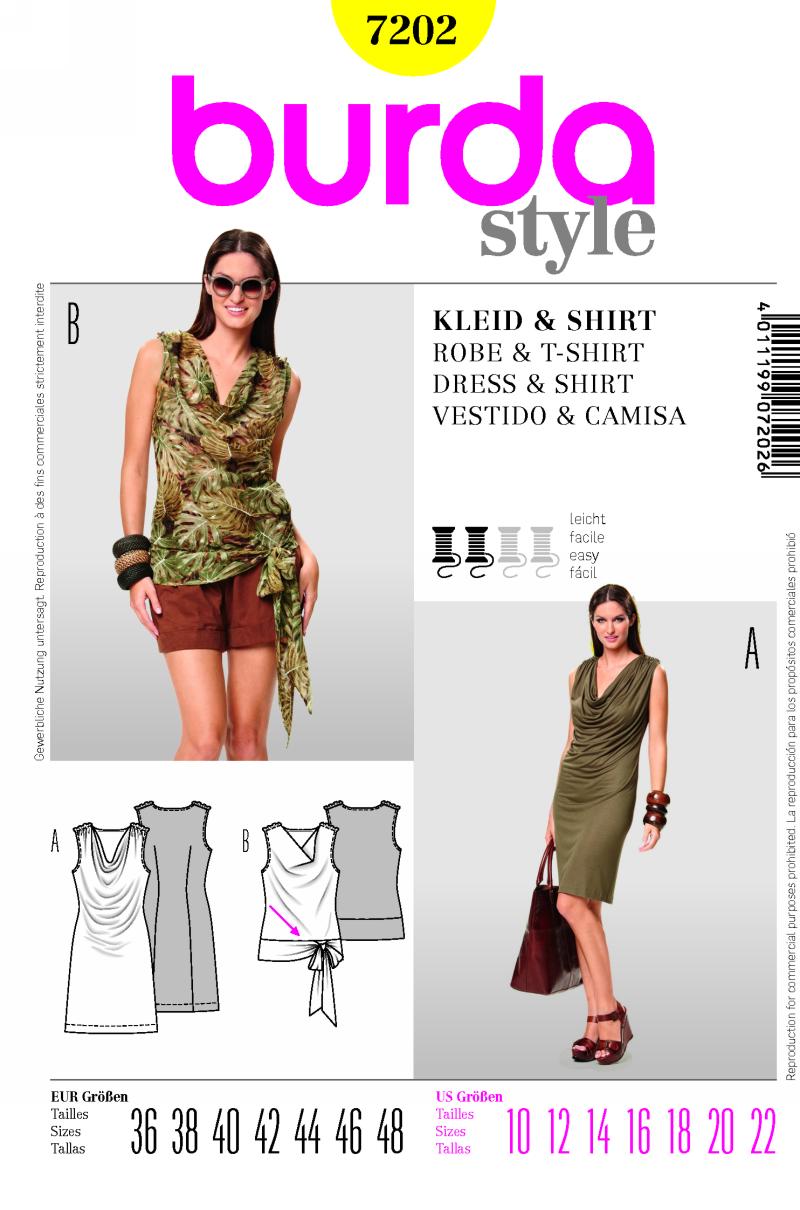 Description:
semi- fitted dress and shirt have draped neckline and gathered shoulders. Top has attached tie front at bottom.
Sizes:
10-22 (made a size larger than Erin's normal size to allow for the pregnancy belly)
Instructions:
They were good, especially for Burda. I did find the order a bit interesting. Burda has you bind the armhole, then sew the shoulder seams. I think this is due to the fact, the front shoulder is heavily gathered. This could be adjusted to sew the armhole binding in the round. I was pleased my binding stitching met so nicely.
Likes/Dislikes: Another pattern which lends itself well to maternity wear and still is very stylish.
Changes:
Erin did not want the long ties on this shirt. That was a good thing as I was short on fabric. Also, the back has darts which I eliminated due to the maternity aspect.
Fabric:
A Ponte knit from Joann's. View A the recommended fabric is jersey, view B recommended fabric is satin, crepe or rayon. View B is cut on the bias. I eliminated that since I was using a knit.
Conclusion:
Another great pattern for maternity and non-maternity. I do think the dress looks a lot like
Vogue 1250
, what do you think?
You will be seeing this fabric again, I made a dress from it before this top. Finished it last night, waiting to have Erin try it on so I could hem it.