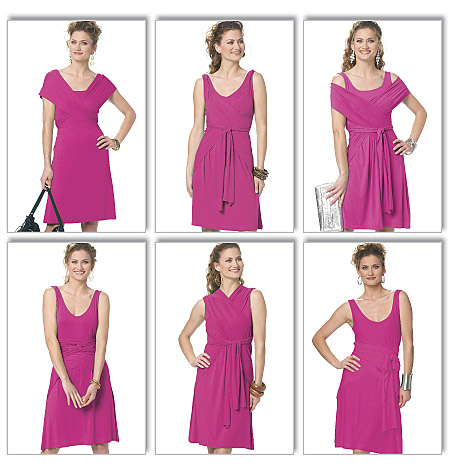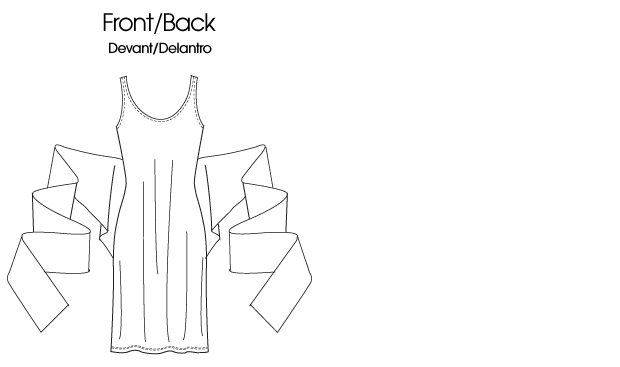 Description:
Infinity wrap dress; Pullover dress that's close-fitting at the bust, slightly flared skirt and ties extending from the side seams which offers a variety of ways to wear the dress
Sizing
: XS to XXL - I made my daughter a Small
Instructions
: Very easy, this pattern is only 3 pieces and the total steps are four. Butterick offers insturctions on how to wear this dress 6 different ways. I copied these so my daughter could have them when wearing the dress.
Likes/Dislikes:
I liked everything about this dress, which is for Erin. She plans on packing it for her honeymoon. I thought is would be a fun dress for her, with many options.
The only dislike is the unhemmed tie, but it works with the various ways to wear the garment.
Changes
: Took 5 inches off the length, it was way too long on my daughter. Also, used fabric to bind the neckline and armholes instead of turning it under.
Fabric:
Rayon lycra knit from Joann's in her favorite color.
Conclusion:
A cute dress for summer which can look different every time you wear it.

One option

Option 2 - wrapped around twice tied in front.

Option 3 - cute style