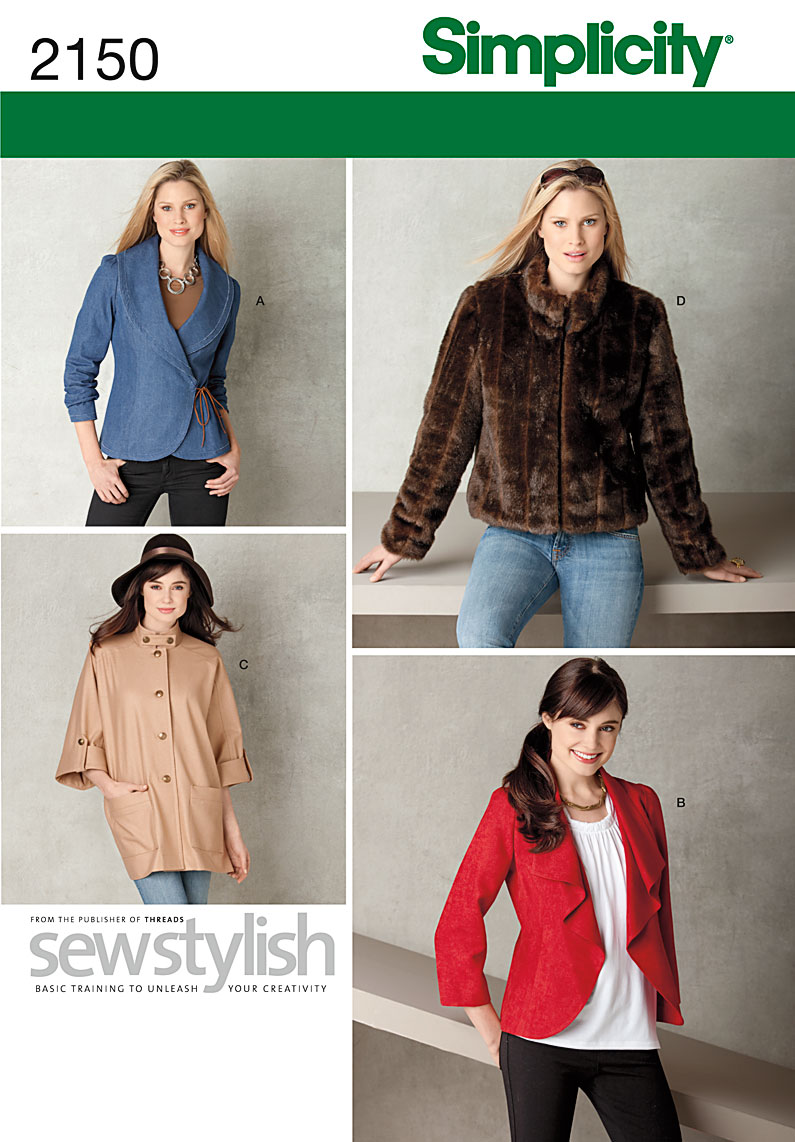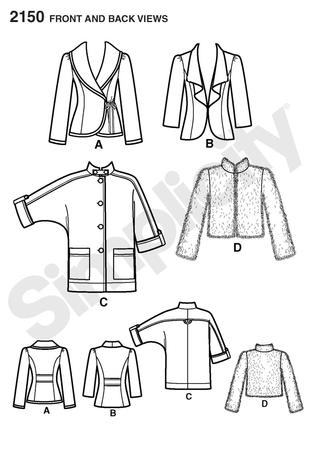 Description
: from Simplicity's site Misses' faux fur, fitted & loose cut jackets sewing pattern
Sizing:
6 to 22
Instructions:
The were easy to follow. Simplicity has added some extra "Notes" throughout the instruction sheets to better explain some steps.
Fabric:
A ponte from Fabric Mart (a special sale on this fabric about a month ago).
Likes/Dislikes:
I liked the drape of the collar on view B, thought it made the jacket take on a sweater feel. The look of the lines and fit of the jacket on the pattern envelope and line drawing. Dislikes: my fabric doesn't drape like the collar on the pattern envelope. I really have to fiddle with the collar and front to get it to look that way.
Changes:
Only added length to the sleeves. Changes I wish I had made: make the sleeves narrower, this is an outerwear pattern so the sleeves have more ease. I followed the ease measurements printed on the pattern piece, but I feel the garment has more ease than indicated. If I make this again, I will go down a size.
Conclusion:
After seeing the picture of the jacket on me, I was ready to give it away. I was telling Meredith this and she said, "oh, Mom, it isn't that bad, keept it and it will be fine." So I am keeping it and will try it a couple more times. I don't think I will wear it as in my picture, just came home from work and put it on for a quick picture.

Also, looks too big in the shoulders.