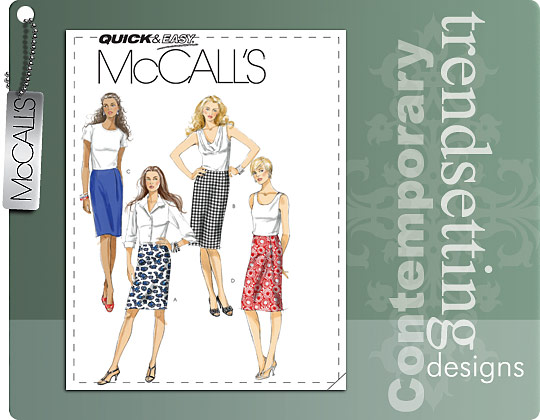 Pattern Descrition:
Pencil skirt with double darts in front and single in back, centered zipper
Pattern Sizing
: 4 to 20, I was between a 10 and 12, so I cut a 12, it is too hot to have anything tight around my middle!
Instructions:
Super easy to follow, this is four pattern pieces, front, back, front facing and back facing.
What did you particularly like or dislike about the pattern?
I liked the nice basic shape of the pencil skirt, quick to sew with fantastic results. The pattern has 4 darts in the front, 2 on each side of center front and 2 long darts in the back. Great for fitting.
Fabric used:
A luscious silk-cotton stretch that can be found
Fashionista Fabrics
. Talk about a dream to sew and the way it feels, wow!
Pattern alterations:
I used an invisible zipper and that was the only change.
Would you sew it again?
That would be a great big yes.
Conclusion:
Great looking skirt, which fits wonderfully. This pattern is well worth it. The fabric is beautiful and for a bright printed skirt, I can wear it many different ways:
and to show the waist